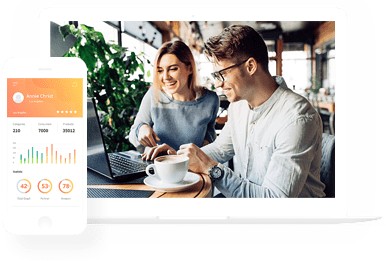 Limitless learning; Structured lessons; Learn more with Pencil Tuts
Answer a few questions for your top picks
TOP CATEGORIES
Categories
A nice place to learn drawing from scratch or rediscovering your passion for art. They have excellent instructors, and conduct workshops by professional artists. I had a great learning experience.
At 35 years of age, I wanted to revisit my childhood hobby of drawing and hence discovered Pencil and Chai the moment I set my eyes on the walls of this place, I knew I was entering an artist's abode. The place by itself is so beautifully done, that art just flows out of you. Both the teachers are extremely passionate artists and are dedicated towards bringing out the best in you. It has been a memorable experience.
I highly recommend you to walk in… artist or otherwise… you will have a refreshing experience…
Got the certification for basic of acrylic painting, kavitha n guruji taught from basics and helped at every step. The sessions were interactive, the curriculum improved my skills and built confidence.
I attended the watercolor course and had Kavitha ma'am as the teacher. I learnt quiet a lot in 3 months and can happily say I can paint a decent watercolor painting . The ambience is really good and it inspires the artist in you.
You get exactly what they say they will deliver. Extensive syllabus, knowledgeable teachers and a rigorous workload. The classes are interactive and also perfect for people who haven't been to a school for a while. Definitely you get your value for money. Bonus, you will meet like – minded people from diverse places! My only suggestion to prospective students, make sure you give yourself enough time for practice and completing the assignments because the workload is significant.
Systematic. Fun. Enriching.
I have attended two courses in Sampratishta – Level 1 Diploma Course in Fine Arts from Anup sir and Level 1 Watercolor Specialization course from Sadhu Aliyur sir.
The diploma in Fine Arts course is very well planned, organised and executed by Anup sir. The course is demanding at the same time fun, you get to draw a lot, mistakes made are rightly pointed out and techniques to correct them is presented, this improves ones observation skills.
Anup sir's calm presence and guidance made the progress smooth.
Subscribe
Receive email updates on our new courses and more